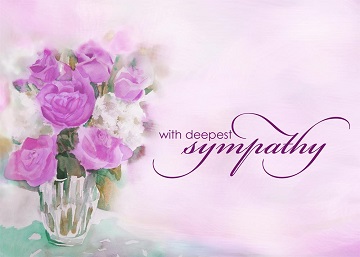 "sweet Sympathy message"
Please accept out heartfelt condolences on losing your dearest husband.
Life will never be the same again but you have to keep that patience for your family and friends.
Please stay strong, as this is a tough phase of life.
Remember your husband and all the lovely moments that you have spent with your husband.
I pray to Almighty that may his soul rest in peace.
Take care of yourself.